Click on the photo to go to Etsy!
Life as I know it wouldn't be complete without this collar. I wore it for my first bellydance performance, several dinner parties, and my own wedding. This is my most versatile necklace and I would love to share the joy its given me. ♥
This is my mascot, the Stepping Stones weave. I've used this bracelet in all of my branding and marketing materials. It's one of my favorite bracelets and it's a wonderful statement piece. Yum yum!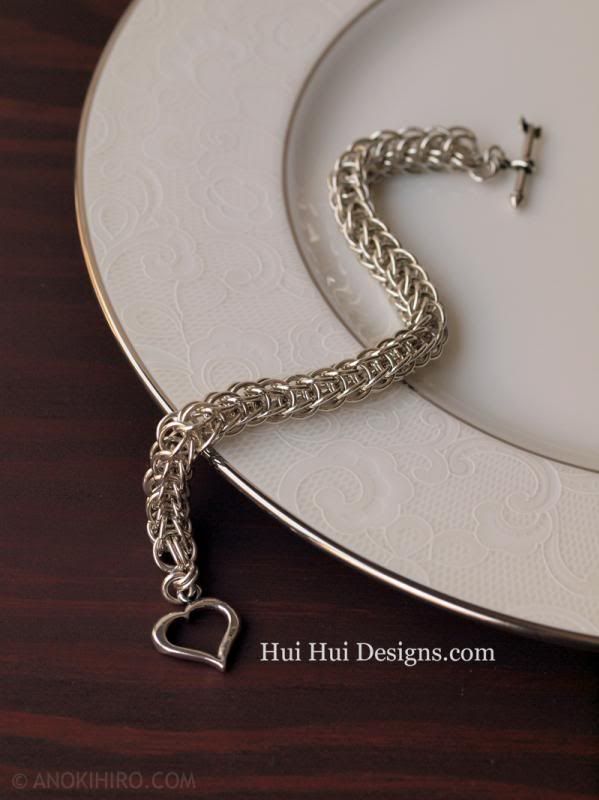 Ah, the Full Persian. The Persians were bored, so they must have decided it was a good idea to make armor, and then go pillage their neighbors. Or something. This is a nice airy weave that isn't too heavy on the wrist. Great as an everyday bracelet for running errands and frolicking with the kids.